Clean Water Program
Rural landowners in the Counties of Oxford, Middlesex and Perth, the Cities of London and Stratford and the Town of St. Marys (see MAP) are eligible to apply to the program through their local Conservation Authority. Find out about initiatives in Oxford County and Huron County.
All projects require the completion of an Environmental Farm Plan (EFP) or CWP Worksheet for Septic Systems and Wells.
Projects may be eligible for a 70% grant when CWP is supplemented with EFP funding, or when landowners have activities on their property that may pose a significant threat to a municipal drinking water source.
Conservation Authorities may offer increased grant rates and/or maximum grants for specific projects. Please contact your local Conservation Authority for details.
New Funding available for Water Quality Protection and Enhancement Projects!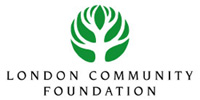 The London-Middlesex Community Foundation Vitality Grant is supporting projects in Middlesex County and the City of London.